Brief History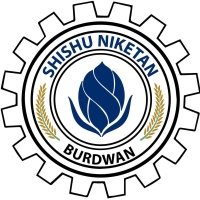 Shishu Niketan was established in a rented room at Mayurmahal, Burdwan with only 4 students on 2nd Feb. 1974, as Pre-Primary school. At that time there was no Pre-Primary school in Bengali Medium at Burdwan Town. Within a short period the school earned goodwill from the guardians of the town and gradually upgraded upto Class IV class. Preliminary success encouraged the teachers and Managing Committee to go ahead with an ambitious aspiration to make the school an ideal educational institution of the town from Nursery to Higher Secondary standard under one umbrella for perfect fulfillment of Pre-Primary, Primary, Secondary and Higher Secondary education for boys and girls. ....more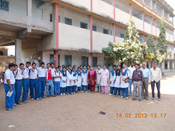 Our Pledge
School is called the second home of a child and more respectfully referred to as a temple. It is not just the means of increasing literacy rate of nation but the breeding ground for men and women who will be part of the society that heralds the next dawn. Education is not a compulsion but a must for everybody to survive in today's growth oriented world. But you are only as good as yourself. And it is here where we help the child to optimize himself/herself into an integral part of the society, to help him/her stretch himself/herself into the orbit of excellence. We don't intend to turn your kid into a mug pot with all the answers but into a thinking mind, capable of questioning the unsolved mysteries of life.
Our society is witnessing the biggest revolution ever, but in this age of information knowledge and values seem to be losing ground. Education is not a degree but a gift that gives you the moral authority to challenge the wrongs in life and to stand up in right track.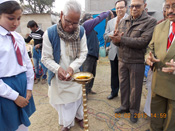 Choosing the right kind of educational environment for your children is your most important priority. This is where Shishu Niketan steps in. We here endeavor to educate your children into individual of their own. This is our pledge to all parents and we stand by our commitment to the cause of education, to the cause of life.
Download Admission Form and Guidelines for Combination of subjects(H.S.)- 2021
Click here to download Admission form for Class XI(Arts/Science/Vocational)
Click here to downlod Subject combination